There are several kinds of challenges that we might have to face in life. You just cannot be afraid and procrastinate things. The right way to deal with your fears is to invest in the right kinds of precautionary measures. You have to work on solid protection plans if you want to battle out the problems with minimal risk. One such protection program would be getting insurance. Nowadays there are a number of different insurance programs which can cover the varied aspects of your life. We, at But County Insurance, can be the right choice for you. We will make sure to that all the major challenges in your life, starting with car damage, health risks, business risks, or even home damage are all covered effectively. We are locally owned and family operated Richard Lutz Insurance company which has been in this field since 1985 and can help you with a solid coverage according to your needs. So, if you are thinking of hiring a good insurance company, you can resort to us without any further delay.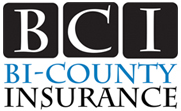 Here, we have put together a few of the major questions to ask an insurance agency before taking a decision. Take a look.
What kinds of insurance programs do you provide?
Before you choose an insurance company, you must make sure that they offer multiple coverage programs under one roof for your maximum convenience. That is why you must ask the company about their various insurance policies.
Are you an independent insurance agency?
If you find an independent insurance company, you will get multiple carrier options to choose from according to you needs and budget. So, ask the company if they are an independent agency or not.
How much do you charge as premiums?
Try to get an approximate idea of the premium charges in order to set a budget with respect to your insurance programs. So, ask the company if they can provide a few free quotes.
So, after asking such questions, if you are interested in hiring us, contact us today.