Are you possessive about your new car? Are you skeptical about taking it out for a spin because you feel that something will go wrong? It is true that accidents are becoming quite common nowadays as nobody pays heed to the traffic rules. And something might eventually go wrong with your car parts and its functioning after a certain period of wear and tear. So, you should be prepared for the worse, at least financially. That is why it is crucial to opt for a comprehensive car insurance policy. We, at Bi-County Insurance, can be the right choice for you. We bring you high-quality auto insurance solutions which provide substantial coverage against car accidents, damage, or liability payments. So, if you are from areas like Biggsville, Galesburg, or Monmouth IL, you can resort to us without any hesitation.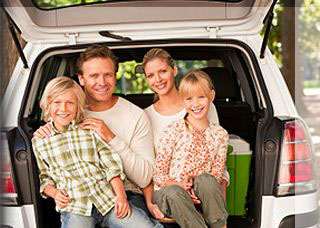 Here, we have put together a few queries that you might have for your auto insurance provider. Take a look. 
What sorts of car models do you cover?

 
Before opting for their car insurance policy, you should be clear that they provide the coverage for all kinds of cars. That is why ask this question to the company offering you the insurance before taking a decision. 
Are you an independent insurance agency?

 
An independent insurance agency will always provide you with many carrier options so that you can choose according to your convenience, needs, and budget. Therefore, you should ask the company if it is an independent insurance agency. 
What kinds of rates do you charge for the insurance policies?

 
It is crucial that you prepare a budget first before buying the policy for your car because you don't want to spend more than you can afford. That is why ask the company about the premium rates before taking a decision. 
So, after asking such questions and getting their answers, if you are interested in our car insurance, get in touch with us now.