Have you recently purchased a brand-new car? Do you drive your new truck on an uneven terrain? Are you worried that it may suffer damage from a road accident? Worry not, for, we, at Bi-County Insurance, bring to you auto insurance for any kind of vehicle may you have. Be it a boat or a private jet, we have a policy for each of them. We understand how important your car can be to you. We, thus, make it a point to tailor the policy and make it specific to your vehicle and your needs. We do all the workup required, right from assessing the value of the car to calculating the premium amount depending on your income, the age of your car, the mileage it provides, and the internal parts of the car. We even have policies for vintage cars and antique vehicles. We are one of the very few companies in the industry that provides a safeguard to all kinds of automobiles. We serve customers who are the residents and business owners of the areas of Biggsville, Burlington IA, Galesburg, Monmouth IL, Oquawka IL, and Stronghurst IL.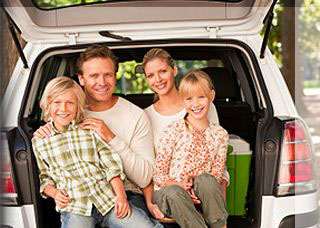 Here, we have put together 3 reasons to invest in a good policy for your vehicle. Take a look.
Protection Against Fatalities
Policy coverage can provide you with money that will take care of your family's needs in the case of a fatal car accident. Thus, you need not worry about your family's future as they will be well-provided for.
Avoiding Costly Repair Charges
Any car accident, whether small or big will most certainly damage the car. Having coverage can go a long way in reducing the costs of repairs and replacements, should they be necessary.
Buffer Against Hospitalization Fees
You can easily opt for a package that not only covers damage to the car and to life but also takes care of hospitalization charges.
So, if you feel you need such a form of protection for your vehicle, get in touch with us as soon as possible.