Do you own a huge farm? A farm can be a source of income for many. If you have a business whose main resources come from the farm, then this is going to be an extremely important thing for you that you must protect at all costs. But despite taking several precautions, you might face some damages in your farm due to natural calamities, or even criminal activities. In order to save yourself from the huge loss that you will face because of this farm, you should arrange for some sort of compensation. What you need to do is invest in a good quality farm insurance. We, at Bi County Insurance, can be the right choice for you. We are an established and reliable company which has been in this field for more than 100 years now. We can provide you with a wide range of insurance programs, right from home, automobile, and business to even farm, life, and long-term care insurance programs. We are known for our great coverage options along with our customer oriented approach. So, if you are from Galesburg, Burlington, IA, Stronghurst, IL, Monmouth, IL, Oquawka, IL, or Biggsville, then you can opt for us.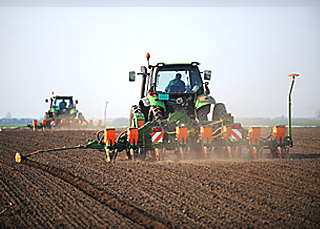 Here, we have put together a few factors to keep in mind while choosing the right farm insurance company. Take a look. 
The first thing that you should take note of while choosing the farm insurance company would be the number of years they have been in this field. Experience shows credibility. It means that the company has survived for so long owing to their quality coverage options and remarkable services. This will help you make a more reliable choice. 
Another thing that you have to keep in mind is the reputation of the company. You must go to the client reviews, feedback, and online ratings to understand the sort of standing they have in the market. This will help you understand what to expect if you choose to get their insurance products. 
So, if you are thinking of choosing us, contact us now.