Are you the owner of a large house that has a field attached to it? Is your field the home to crops and livestock that you own? If so, then you must always be worried about the loss that you will suffer should some misfortune befall the place? Worry no longer, for we at Bi-County Insurance, bring to you our farm insurance policy that seeks to provide policy coverage to all your needs. We have been in business since 1985 and gained unparalleled status in the market. There are very few agencies in the market that provide coverage of this sort and we are one of them. Serving customers in and around the areas of Galesburg, Burlington IA, Oquawka IL, Stronghurst IL, Monmouth IL, and Biggsville has been our privilege.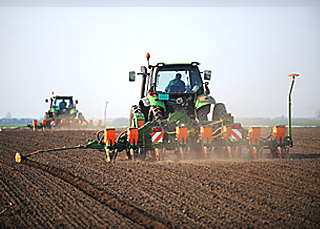 Here, we have made a list of 4 important reasons for you to get your ranch covered by a policy. Take a look. 
The very essence of a ranch or field lies in its harvest. While a good harvest is always desirable, it is equally important to do all you can to keep the crops safe from any kind of disaster.  
Barn animals often add as much to the value of the place as do crops. Getting a policy that covers the lives and loss of such animals could go a long way in saving the place in the long run. 
A ranch or a house attached to a field will certainly have machineries like tractors, harvesters, water-dispensers, and other such items for the sowing and harvesting of crops. Protecting these is just as important as protecting the crops and animals. 
Protection for Barns and Granaries

 
For the storage of the produce and for sheltering the animals, every ranch has granaries and barns that need coverage under policies if anything happens to them. 
So, if you are thinking of buying a policy of this sort, be sure to give us a call at 888-264-4087, without any delay.