We all know that life is unpredictable, we cannot control the future; however, we can take necessary steps to protect ourselves.  Purchasing insurance would be one such step towards safeguarding own self and the family members. At Bi-County Insurance, we have a variety of insurance products fitted for your various needs. With over 100 years of experience, our staff knows which coverage to provide and that too at the correct price. Being a local family-owned and operated business, we get to mix with our clients at a personal level; hence, we are aware of the requirements of the people of Galesburg, Burlington, IA, Stronghurst, IL, Oquawka, IL, Monmouth, IL, and Biggsville might be.
Below we have mentioned 3 questions to ask before purchasing a life insurance policy. Take a look.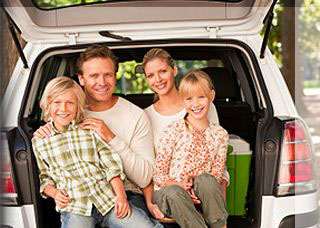 Does the policy offer a living benefit?
When the insurer passes away, the insurance company provides a huge benefit. It benefits your family members especially if you are the sole earning member. So, always make sure that your policy has something called living benefits.
What will be your rate of premium?
Usually, term life insurance does not have survival benefits. However, if you get a term life insurance policy for you or your family members, with a rate of return premium feature it means that if you survive the policy, you will get the premium you are entitled to.
In cases of untimely demise
In situations, where the policyholder passes away some policies continue to offer the before-stated benefits to the appointed nominee of the deceased. The policy remains active in cases where the insured becomes disabled even if he is unable to pay the premiums.
So, if you are planning to purchase an insurance policy for yourself or your family members and need expert help, you can get in touch with us at 309-627-2050.