Are you wondering how to deal with sudden losses and damages that are a part of life? Along with the mental trauma and emotional losses, a huge amount of monetary damage is also a part and parcel of life. In such scenarios, you have to make sure that you have a source of compensation for such losses. We, at Bi-County Insurance, can help you with the finest insurance programs which can cover all such risks and challenges you are likely to experience in life. We are an experienced and reputed company for insurance programs, including commercial, home, as well as life or long-term care coverage plans. We are known for our comprehensive policies available at reasonable rates. We are known for our wide range of programs and affordable premium rates. We are also an independent insuranceagency which means you can multiple carrier options to make a more conducive choice. So, if you are located in areas like Biggsville, Burlington IA, Galesburg, Monmouth IL, Oquawka IL, or Stronghurst IL, then you can resort to us.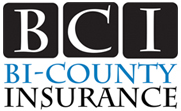 Here, we have put together a few kinds of insurance programs that you should invest in. Take a look. 
Home Insurance 
First of all, you should resort to a good home insurance program because your house can also be subjected to several kinds of damage. Due to natural disasters or increasing thefts and burglaries, it is quite possible that you will need to face a huge loss of money. It can be covered with your insurance.  
Auto Insurance 
The next most important thing that you have to keep in mind is get an auto insurance. Your automobiles could also be exposed to accident risks which leads to damage repair costs and medical bills along with the liability payments, which can be covered with insurance. 
So, if you want to opt for these key insurance policies or more, contact us today.