Do you fear a sudden loss because of your aging vehicle? Do you think that roads are unsafe and your car might meet with an accident, leading to high liability payments and medical bills? Then, you need to do something to protect your automobiles. The only thing that can prevent such huge losses with respect to your personal vehicles is getting an auto insurance. We, at Bi- County Insurance, can be the right choice for you. We bring you a wide range of insurance programs including life, health, home, business, and even your automobiles. We are a locally owned and licensed company with more than 40 years in this field. We understand the kind of risks and challenges you might have to face because of your automobiles and that is the reason why we can provide a coverage that you will need. With a dedicated service and comprehensive coverage, we have become one of the most reputed companies in areas like Biggsville, Galesburg and Monmouth IL.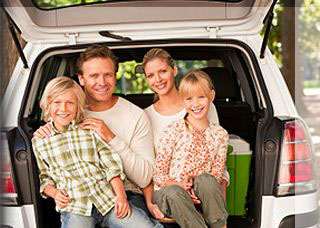 Here, we have put together a few important things to check about your auto insurance policy before making a choice. Take a look.
You have to make sure that the insurance policy you are choosing can protect you from all kinds of losses that you are likely to incur because of your car or motorcycle. So, you need to check the aspects of the policy and see if it covers all the major losses or not.
The next most important thing that you need to keep an eye on is the rate of premiums. You have to make sure that the premium rates are within your budget and the lowest that you are paying compared to all other companies. So, you should check the rates of premiums before taking a decision.
So, if after checking such factors, you are interested in opting for our policies, quickly contact us today.