We all know that owning a car is no longer a luxury, but a necessity. However, driving also comes with its own perils. We often hear car owners regret traffic indiscipline, lack of legal enforcement by road authorities and a number of other complaints about the traffic scenario. There are cases of road accidents and rule-breaking is reported in the newspapers on a daily basis. Considering these factors, it is important to get auto insurance right after you buy a car.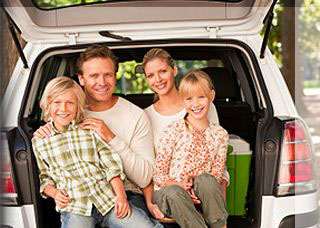 At Bi-County, we have over 50 combined years of auto insurance expertise. Our team of experienced staff will work with you to get exactly what you need at the most affordable prices. In addition to auto insurance, we also provide coverages to RV, ATV, motorcycles, boat or personal watercraft. We provide our services across Biggsville, Burlington IA, Galesburg, Monmouth IL, Oquawka IL, and Stronghurst IL. If you are from any of these areas, give us a call or stop by our office to know more about what options we have available for you.
Here are some more reasons why auto insurance is important:
It's illegal not to have one
The number one obvious reason is that driving without car insurance is illegal. If you don't have it, you could be fined or even worse, disqualified from driving. The maximum fine is unlimited, plus you'll receive penalty points on your license. The police also have the power to seize and destroy any vehicle being driven without cover. This is why you need a good insurance policy that can protect you from these issues.
Auto insurance covers your expenses in the event of vehicle damage or injuries to other drivers, passengers or pedestrians. It can also provide financial support if your car is stolen, vandalized or destroyed by fire.
So, if you are interested in our services, contact us today.