Do you have a one-of-a-kind vehicle that you are proud of? Do you want to give it all manner of protection to keep it out of harm's way? Worry not, for we, at Bi-County Insurance, aim to give you this at an affordable rate. Our range of products includes policies for the protection of your health, your life, auto insurance policies, commercial policies, and more. All of our products and services seek to make your life easier by providing you with full-rounded coverage and reasonable premiums. We understand how important the feeling of security is to people and we leave no stone unturned to get you just that. Our company has the added advantage of providing service to customers at their doorsteps. With each passing year, we have been scaling new heights while serving customers in and around the areas of Galesburg, Burlington IA, Oquawka IL, Stronghurst IL, Monmouth IL, and Biggsville.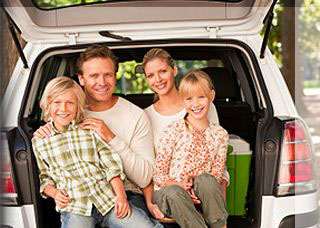 Here, we have put together 3 highly usual mistakes that people make when buying policies for their vehicles. Take a look. 
Not Conducting Market Research

 
Before buying any kind of policy for your car, it is an advisable decision to do abundant market research in order to choose right. Different policies often provide the same coverage but charge different premiums, thereby misguiding customers. 
Different agencies have different track records with customers. Not making a comprehensive analysis of the agencies can result in serious problems for an individual, in the future, in terms of settlement of claims or changes to be made in the conditions of the policy. 
Not Getting the Coverage Necessary

 
Firms that sell policies often present their policies in a way that makes people think that they are getting the coverage that they want when in reality the coverage is much less. People tend to overlook the fine print when it comes to policies. 
So, if you are thinking of purchasing a policy for your car, get in touch with us as soon as possible.