Do you own an agricultural farm? This is one of the fruitful and profitable businesses nowadays. But you must always try your best to protect your farm from all kinds of dangers in order to enjoy the continuous benefits you are likely to enjoy from here. One of the best solutions for you would be to invest in the right kind of farm insurance. We, at Bi-County Insurance, can provide you with a wide variety of insurances, right from commercial, home, to farm and even life and health insurance. We are a locally operated and family-owned insurance agency. We are known for our customer-friendly and personal service which aims to provide a quality coverage to all our clients at the right insurance rates. So, if you are from areas such as Biggsville, Galesburg, or Monmouth IL, then you can rely on us.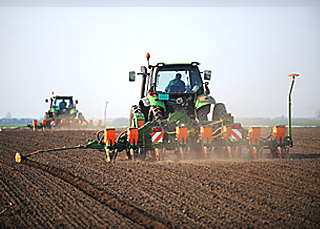 However, before you make a choice regarding the right provider of the insurance for your farm, you should ask a few pertinent questions. Here, we have enlisted a few of them. Take a look.
Are you an independent insurance agency?
An independent insurance agency can be beneficial for you because you will be able to choose an insurance policy based on your needs and budget. So, you should ask this question before taking a decision.
Do you provide effective coverage for the farm?
There are different aspects of a farm which needs to be protected from all kinds of potential threats including stored grains, dwelling, farm equipment and buildings, or even livestock. So, you should ask the company if each of these aspects is efficiently covered or not.
How much do you charge for the insurances?
You need to make payments at the end of each month for the insurance. So, ask the company about the rate of interest that you need to pay for this insurance.
So, after asking such questions, if you think that we can be the right choice for you, then quickly get in touch with us now.