Do you own an agricultural farm? Then, what are you doing to maintain and protect it? Well, you might think that you are taking the necessary measures to ensure a healthy and consistent growth of your farm. But you must also invest in the proper protection of your livestock. You should realize that your livelihood depends on this. We, at Bi-County Insurance, can provide you with just the farm insurance you need. We understand that your farm is both your house as well as a business and all our farm insurance programs consider this point while preparing the coverage. We provide protection to the farm buildings, stored grain, livestock, dwellings, and farm equipment. Moreover, we also provide a wide range of crop insurance which includes even the federal multi-peril crop insurance. So, if you are from areas like Biggsville, Galesburg, and Monmouth IL, then you can resort to us for protecting your farm.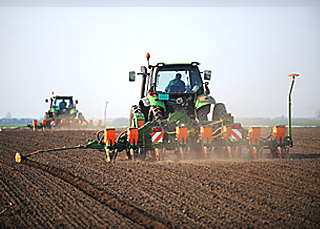 Here, we have put together a few ways to find the right farm insurance company. Take a look.
Take Suggestions
First of all, you should realize that you should never choose a random company for this kind of insurance. You must always ask around and take suggestions from several trusted resources that have the experience of buying farm insurance and then approach a company.
Do a Little Research
Next, you should always make sure that you do a little research in order to find a good farm insurance company. Check the internet to find a few good references. Check the reviews and ratings of their clients to understand the kind of service or insurance products to expect. So, this is another way of finding a good farm insurance company.
Compare Premium Quotes
Lastly, you should also make sure that the farm insurance provides you with good premium rates along with providing quality coverage. So, you need to find a company based on the monthly premium rates. That is why compare the rates in the market and choose the one that provides you with the lowest rates for the best protection.
And if you think we can offer you the right kind of coverage, then quickly call us at 888-264-4087 now.