Do you have a farm? Agricultural type of businesses are quite staple but even then, you might have a few major issues which can threaten the existence of your business. That is why it is essential that you invest in a good farm insurance. This will protect you from all the major risks your farm could be exposed to. We, at Bi-County Insurance, can be the right choice for such insurance coverage programs. We are a full service insurance agency that came into existence in 1985. We are known for our wide range of insurance programs, starting with auto, business, home, farm, to even long-term care and life insurance. We can offer comprehensive policies that will protect your farm effectively and also offer these at highly reasonable rates. So, if you are looking to protect your farm business in areas such as Biggsville, Galesburg, or Monmouth IL, quickly resort to us without any further delay.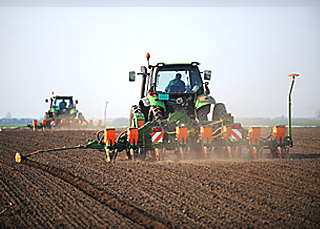 Here, we have put together a few things you can do before deciding on a particular farm insurance. Take a look. 
You need to make sure that the company you are considering for your farm insurance is an established and reliable one. So, do not make random choices and always try to make sure that you take referrals from other people who have availed their insurance programs in the past.  
Next, you must check the reputation of the company before going ahead with them. You need to read the customer reviews, go through the reviews and ratings online, and then make your choice. Always check the reputation in the market before taking a decision. 
You should make sure that the premiums that you have to pay for the insurance can be paid by you at the end of every month. So, you must check your budget before choosing an insurance. Take quotes in advance from the companies to make sure it is feasible for your pockets and also compare the rates with other companies to get the lowest options. 
Now, if you are interested in our insurance program to protect your farm, contact us today.