Do you have a farm business running? If you are an agricultural professional, then we, at By County Insurance, have just the kind of farm insurance that will provide you the right amount of coverage, and that too at competitive rates. We are a locally owned and operated insurance agency that has over 100 years of experience when it comes to selling various kinds of policies be it auto, motorcycle, home, life, commercial, farm, and even long-term care policies. Our agents are well aware of what the people of Burlington, IA, Stronghurst, IL, Galesburg, Monmouth, IL, Oquawka, IL, and Biggsville require and accordingly come up with the most up-to-date and advanced policies.
Below we have mentioned 3 common types of coverage options provided in our farm insurance policy. Take a look.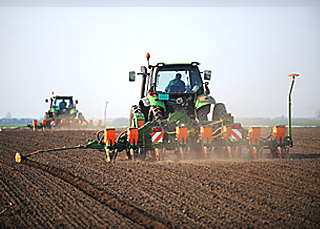 Building coverage
just like your homes, your farm buildings also require a certain level of protection. With this option, we'll cover them from threats from any outside elements such as natural disasters, theft, and vandalism. Building coverage will protect the integrity of the farm buildings in event of any accident or injury that occurs within the property.
Stored grain coverage
greens are one of the main sources of income for all farmers. Losing these grains to any kind of natural or manmade disaster can be detrimental to their life as well as business. Our farm insurance policy protects not only your storage units but also the contents in those units.
Farm equipment coverage
If you are running a farm, you will have many different kinds of heavy machinery to keep your business going.  You wouldn't want them to get damaged as this can bring your business to a halt and it might result in a wastage of lot of money time as well as energy. Hence our general liability option covers damage to your farm equipment.
So, if you are looking for a farm insurance policy with great coverage options, you can get in touch with us at 888-264-4087.