Insurance is a wealth protection mechanism. It won't make you rich, but it can prevent you from losing a lot or possibly everything. The only time you might get rich from insurance is if you are the beneficiary of a life insurance policy. Other than that insurance is about protecting your financial interested when unfortunate things happen. Insurance is about coverage and cost. If you want the right coverage at the right price, then Bi County Insurance & Western Illinois Title can help. They provide the people, farmers and businesses of Biggsville, Galesburg, Monmouth IL with best value insurance solutions.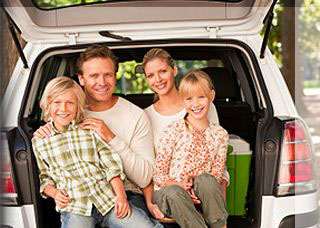 They provide a comprehensive range of insurance solutions including personal insurance products, commercial insurance products and speciality insurance products for farmers. Personal insurance is designed to protect your financial interests should you suffer personal damage or loss. Home insurance and auto insurance are good examples. Another essential personal insurance is health insurance. A common thread among different insurance products is liability insurance. 
Commercial insurance will protect your investment in your business should unfortunate events occur. This could include fire damage, water damage, product liability claims, vehicle accidents, industrial accidents, work related accidents, business interruption and more. Commercial insurance can help keep your doors open when things go wrong. 
Farm insurance is a speciality product designed to protect the financial interests of farmers. This type of insurance could include crop insurance, live stock insurance, property insurance, liability cover and more. 
Whether you need personal insurance, commercial insurance or farm insurance, it makes sense to deal with a professional agent. Insurance is a complicated and tricky business with inclusions, exclusion, limits, waiting periods, endorsements and conditions.  A professional agent such as Bi County will give you the right advice and provide you with the best insurance solutions for your circumstances.