Most of us think that life insurance is something you can think of after getting old. However, buying life insurance is one of the most important financial decisions you can ever make. But why is it so important? Well, regardless of how much you earn, no one knows what the future holds. Lots of people die every year from illness or accident and, if you happen to be the sole breadwinner in the family, it could have devastating consequences for your loved ones-their ability to pay household expenses, debts and maintain their standard of living. The least you can do, therefore, is to secure your family's financial future by buying a life insurance policy.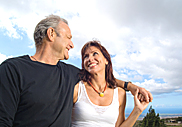 At Bi-County, we can help you protect yourself and your loved ones from financial hardships when you are no longer able to. Our affordable life insurance plans can protect your assets and ease the financial burden for your family. We can meet your term, universal, annuities and disability income protection needs. We provide our services across Biggsville, Burlington IA, Galesburg, Monmouth IL, Oquawka IL, and Stronghurst IL. If you are from any of these areas, give us a call or stop by our office to know more about what options we have available for you.
Here are some more reasons why life insurance is important:
You do not want your family to deal with your financial liabilities after your death. If you choose the right insurance policy, it will cover any outstanding debts such as home loans, car loans, credit card payments, etc. In the face of a tragedy, the least you can do for your family is to secure their financial future.
You may not be qualified for it later
Life insurance policies run on uncertainties. You may be healthy now and paying a premium for life insurance may seem to be an added financial burden, but if you suddenly fall ill, you may not be allowed to buy a life insurance policy.
So, if you are interested in our services, make sure to contact us today.